Join Colleagues and Industry Experts for the Foremost Conference on Coal in the Americas
Never in history have coal buyers and sellers in the Americas faced such turbulent times. To their west, markets in Northwest Europe continue to contract. And while opportunities open in the Far East, Asia Minor and Africa, the influence of China and to a lesser extent India can change sentiment in the seaborne markets almost over night.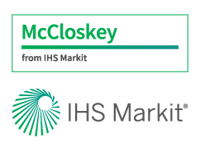 Major export heavyweights Colombia and the United States face their own supply-side challenges – declining qualities in Colombia and limited investment appetite, while North American producers have to juggle domestic and export sales in a market where volatile natural gas prices hold the whip hand.
Overhanging everyone involved in the seaborne market are the IMO 2020 shipping regulations. Understanding how this will affect overall supply costs will be a key plank in successful buying and selling strategies. But it brings with it secondary considerations, including a shift in inter-fuel competition from an estimated 200mt surplus of high sulphur oil, and increasing petcoke volumes, both of which have the power to displace coal in industrial applications and electricity generation.
Elsewhere in the Americas, a shift in Brazilian met coal buying trends and the promise of massive infrastructure spending by the country's President is creating opportunities for the well-informed. Indeed, Latin America's overall coal demand and the shifting political landscape is an emerging story that will help to set the scene for the year to come.
Join us for the 27th Annual Coal Conference of the Americas in Cartagena to debate, discuss and network at this important time in the industry.
Save $100! Sign up to be notified as soon as registration opens and get a discount on your registration fee.
You'll automatically receive a limited-time offer to save an additional $100 off the prevailing rate.
Sponsorship opportunities are available.
To learn more, either submit the form or contact the Director of Conferences & Advertising David Coates directly at david.coates@ihsmarkit.com.
---